SAANA & MALLA TIGLOO
Enjoy of the midnight sun sets, starry skies or maybe even the Northern Lights in the luxurious Saana and Malla Tigloos.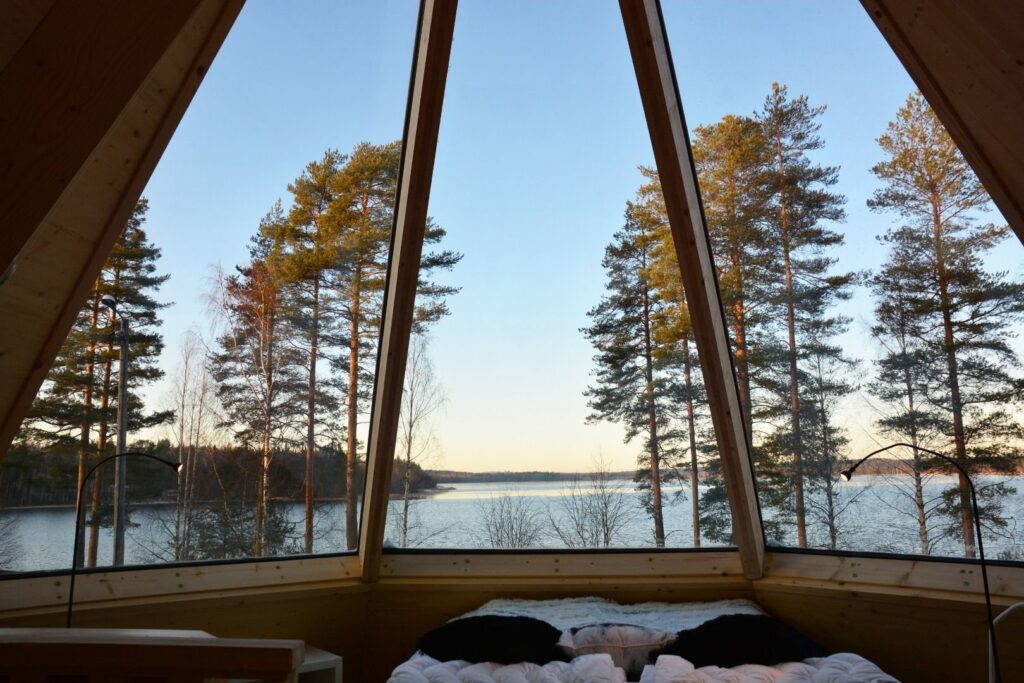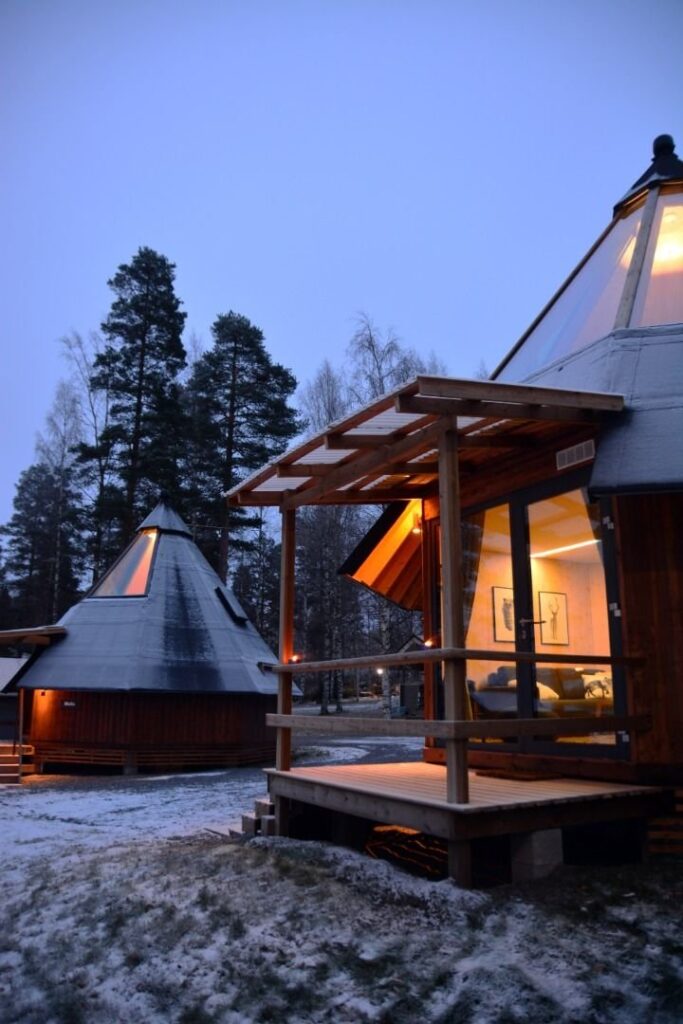 Saana & Malla Tigloos are 2-storey teepee-shaped glass igloos with a lake view. Upstairs there is a bedroom and high panorama windows to the lake. Dowstairs consists of a living room with sofa bed, kitchenette, bathroom with sauna and a toilet.
MALLA
Malla is for up to 4 persons. Upstairs, there are a double bed and high panorama windows with breath-taking view to the lake.
SAANA
Two-storey tepee-shaped glass igloo for up to 5 persons. The breath-taking view can be marvelled from upstairs, in the adjustable double bed in front of the high panorama windows to the lake. There is also a single bed in the same panorama room upstairs. Allergy friendly room, no pets allowed.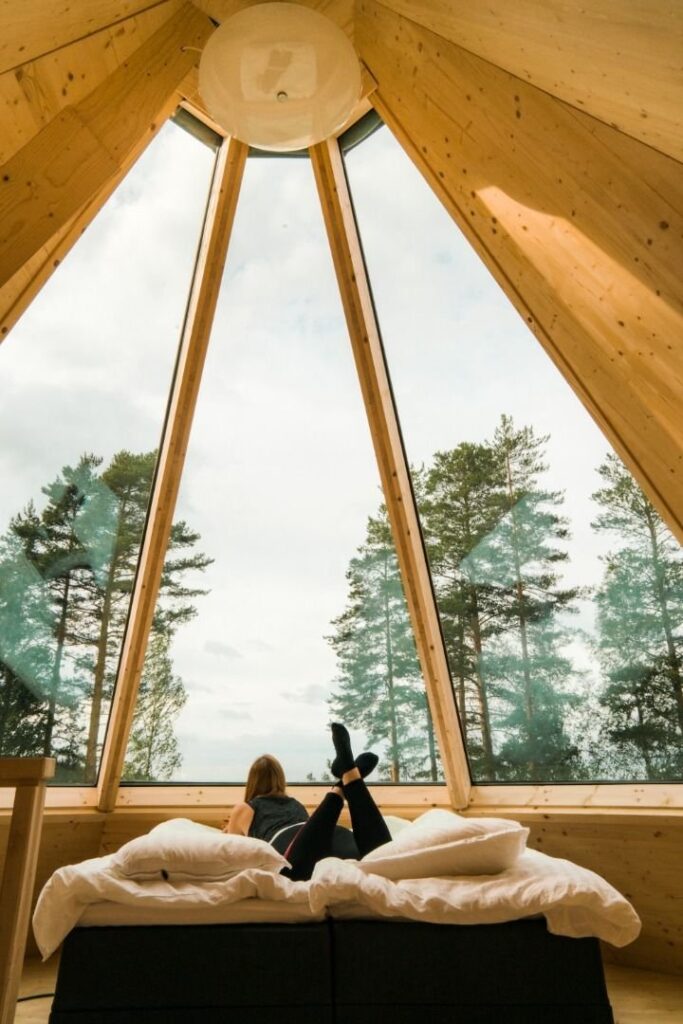 1 NIGHT IN A TIGLOO
Tigloo rental for 1 night
Breakfast
Bedlinen
Final Cleaning
PRICE (Saana): starting from 370 € / 2 persons
PRICE (Malla): starting from 400 € / 2 persons
Both Tigloos have in the living room a sofa bed for 2 persons and a dining table for 4. The kitchenette has crockery and cutlery for 4, microwave, small fridge, electric kettle and a coffee machine. Bathroom equipment includes a hairdryer, shower gel, shampoo and conditioner. Sleeping patches guarantee the sleep also during the light summer nights. Additionally there is an adjustable air-conditioner.