SUMMER SHED CABINS
By the lake of Iso-Virmas, there are 7 shed cabins for summer use. On summer nights you can enjoy the lake view, beautiful sunsets and the nature from the small terrace of your shed cabin.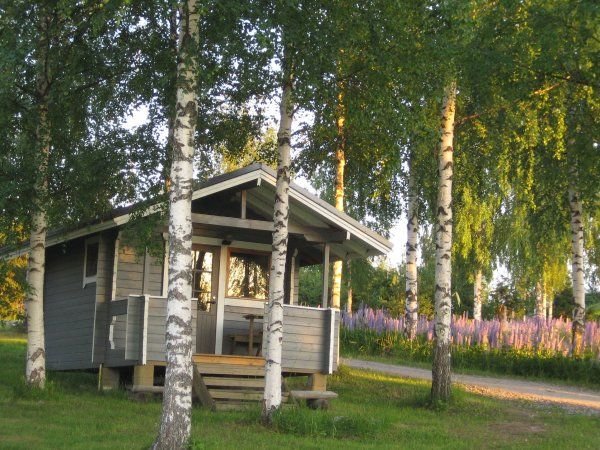 Summer Shed Cabins (7 available)
Intended only for summer use, these cabins sleep 4 persons in two bunk beds. Besides, there is table, TV, and a small fridge. Six of the cabin have a private toilet and running water.
The utility building of the caravan area, which has showers, kitchen and TV, also serves these cabins. All the cabins have a view over the lake. Restaurant services are nearby. The beach area has several saunas that can be rented for private use.
Price
Shed cabins with own toilet: 59 € per day
Shed cabin with no private toilet: 49 € per day