BOWLING PRO SHOP
Get your supplies for bowling from Pro Shop
We will produce you a perfectly fitting bowling ball. Bowling ball's material does matter and it affects on your score, with reactive ball you can throw some auspicious spins.
STARTERPACK 235 € + SHIPPING COSTS
Rhino Pearl Reactive -ball (weight 10-16lbs) One ball bag, Banff Formula shoes
If you need only a ball, we recommend you: Rhino R16 Pearl Reactive -ball 195 € + shipping costs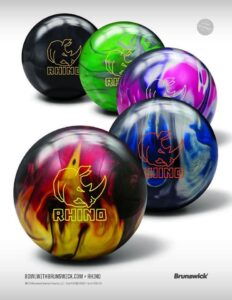 All prices includes finger hole sizing, drilling and finger inserts. The bowling balls have different color options.
We also have compression wraps, shoes, bags and ball selection for advanced players.
Ask more from Pro Shop / Jukka Mustonen +358 14 8448 200