OPEN SAUNA NIGHTS
Welcome to enjoy of traditional Finnish sauna experiences to Revontuli Resort. Our Open Sauna Nights are good chances to try sauna bathing in Central Finland.
Once a week are our Open Sauna Nights, when the Smoke Sauna, Tent Sauna and a hot tub will warm up for everyone's use. Additionally, you can have a dip in a fresh lake water – year-round! In winter there are ice-swimming holes made on the ice.
In sauna night, you will need your own swimming suit and a towel. In case you forgot them, there are swimming suits to borrow and towels to rent for 5 € / towel. You can also take your own slippers for walking between different saunas, but you will also find slippers to borrow in the dressing rooms. Slippers are nice especially in winter, when the ground is cold.
Sauna is unisex, but the dressing rooms and showers are separately for women and men. Pre-booking for Open Smoke Sauna Night is not needed. Just pay the sauna fee in the reception when arriving and you will receive a sauna ticket.
Open Sauna Nights will be announced on this page and in our Facebook page about 1-2 weeks in advance.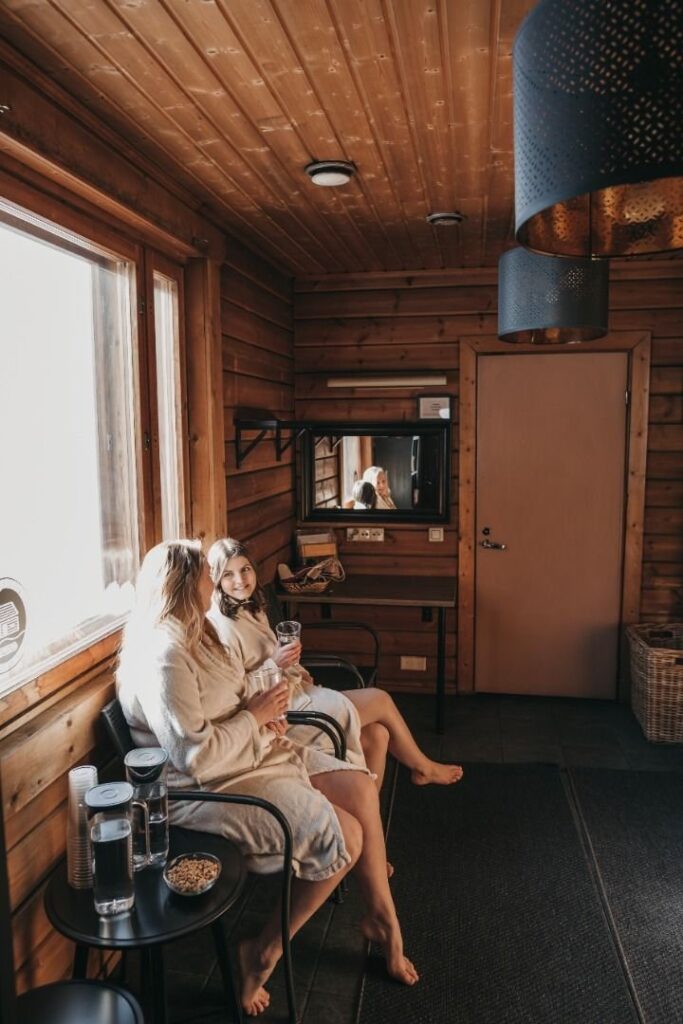 THE UPCOMING OPEN SAUNA NIGHTS
Sat 16.9. at 17-21
Sat 30.9. at 17-21 – September Fest
Sauna fees:
19 € / adult
9,50 € / child (4-12 years)
(Tickets can be bought from reception or webstore.)