THE MYSTICAL NORTHERN LIGHTS
Hankasalmi, where Revontuli Resort is located, is the darkest place of the whole Southern Finland – perfect for spotting the Northern Lights! Due to this, Hankasalmi is also an important place for worldwide Northern Lights research. Amateur scientists have been making internationally significant Aurora Borealis research in the area for over 40 years. For the first ones in the world, they are just about to start studying, whether the sounds of the Northern Lights are real or not. So far it is still a mystery…
During this holiday, you will meet one of the scientists in Hankasalmi Observatory and learn many interesting facts and fictions about the Aurora Borealis. You will hear mystical stories and myths of the phenomenon of the Northern Lights told by the campfire. On a snowshoe walk in the complete darkness, outside of all the light pollution, the odds to see Northern Lights grow vastly – the lucky ones may capture this miracle as a memory of a lifetime…
Availability in Winter, October – March
Duration: 2 nights
Included:
Accommodation in All Sky Aurora Igloo or in a cabin
Breakfast
Guided visit in Hankasalmi Observatory
Guided Northern Lights chasing tour (in winter with snowshoes) with a break in the campfire
Lakeside sauna and a hot tub
For extra cost:
Half board 42 € / person / day
Full board 57 € / person / day
please note, that during winter season half / full board are available according to our restaurant opening hours
Prices
547 € / person in Aurora or Revontuli cabin
597 € / person in All Sky Aurora Igloo
Available for min. 2 persons
More information: sales@www.revontuli.fi
In the booking system choose number of nights as stated in this package description.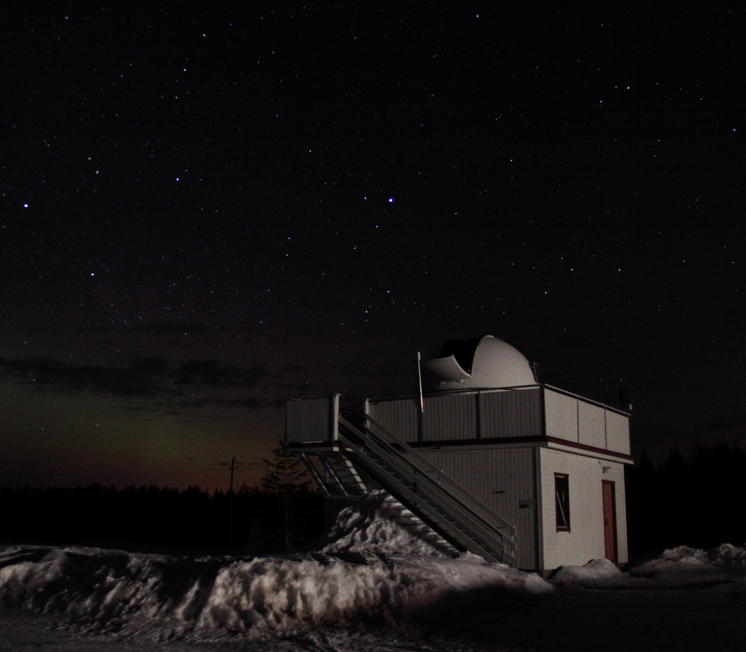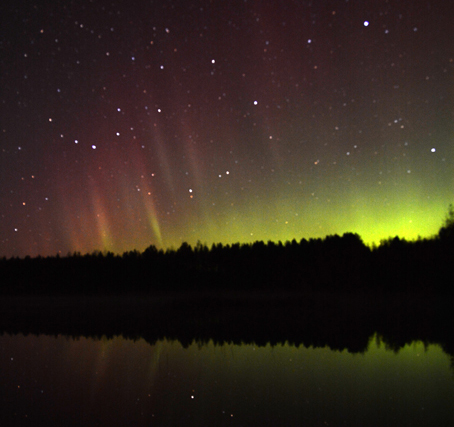 (1) We cannot guarantee that you will see auroras (northern lights)
OBSERVATORY IN HANKASALMI
Jyväskylä Sirius is an association for star enthusiasts which owns and operates three observatories in Central Finland. Sirius is part of an international research network.